Cephalon carries a wide range of stimulators in the product portfolio. Below a list of the stimulators for clinical and scientific research from all the well-known producers in the field, like Cerbomed, Digitimer, Magstim, Medoc, NeuroSign and Nicolet.
Sensory stimulators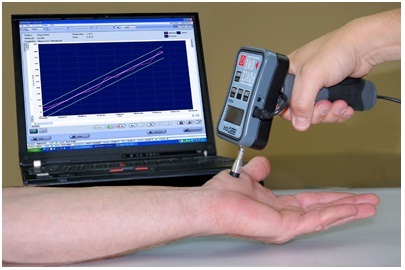 The AlgoMed - Computerized Pressure Algometer is the first software-based computerized Algometer to offer real-time visual & auditory feedback to control & monitor applied pressure rates.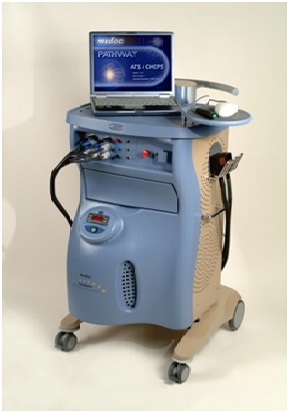 Medoc's PATHWAY Pain & Sensory Evaluation System introduces revolutionary new technology and capabilities in the area of objective evoked pain potential and advanced stimulator products. These solutions have a modular design that can be tailored to specific...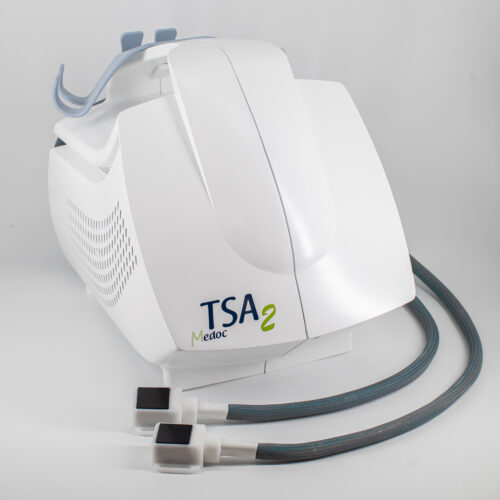 The TSA-II NeuroSensory Analyzer is a precise, computer-controlled device capable of generating and documenting response to highly repeatable thermal and vibratory stimuli, such as warmth, cold, heat-induced pain, cold-induced pain or vibration. The TSA-II...
Cortical stimulator
Vagus Nerve stimulator – for the treatment of epilepsies