– Syncope assessment
With its all-in-one design the system provides a unique combination of:
CNAP – continuous non-invasive arterial pressure
synchronized, fully functional ECG
CNCO – continuous non-invasive cardiac output
real time evaluation of autonomic CV-control
The Task Force® Monitor is a specialist's tool when it simply comes to collecting and interfacing data for studies, while its easy-to-use software packages are tailored to the specific diagnostic work flow and documentation needs of tilt table testing and AV-optimization in order to increase the physician's diagnostic productivity.
The primary clinical applications of the Task Force® Monitor are in the diagnosis of neurocardiogenic syncope and in improving the therapeutic effectiveness of CRT-pacemakers through AV-time optimization.
Through the wide diagnosis and monitoring possibilities, the Task Force® Monitor is used as well in Autonomic Function Tests, in the evaluation of drugs, in the evaluation of the training condition of athletes, in the optimization of hypertension therapy, in the assessment of autonomic neuropathy in diabetes patients and in research and teaching
For further product information:

Task Force® Monitor Video:
This video provides a perfect overview of benefits, functionality and applications of Task Force® Monitor.
Related products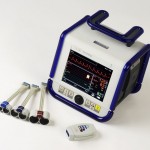 The CNAP™ Monitor 500 provides the physician with •beat-to-beat systolic, diastolic and mean blood pre...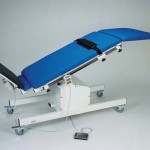 Electric Tilt Table Model 900-00 Electric motor-powered surface level adjustment. Adjustment...